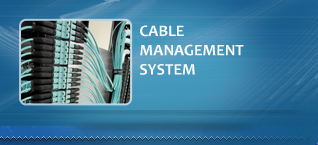 Scaffolding Accessories
Swivel Coupler

As the name suggested, it's a connector between two scaffold tubes connected at any angle. Removable "T" bolt assembly ensures replacement in case of damage to the threads. Available either in pressed or drop-forged versions.

Double Coupler

A right angle connector between scaffold tube to scaffold tube or scaffold tube to standard. Available in either pressed or drop forge versions.

Sleeve Cuopler

It is used in joining the scaffold tube ends by wrapping around them. A central steel plate ensured that equal portions of both the tubes are held.

Putlog Coupler




Used to wrap around two vertical tubes without leaving a gap in between, these elements can also be utilized in connecting transoms to ledger to support scaffold battens.

Gravlock Coupler

A connector between scaffold tubes to soldier / girder flange used in pairs.

Timber Wailing Clamp

A very user friendly fixture used to connect soldiers to timber when it is used as walings.

Board Retaining Coupler

Universal Clamp




A quick-fix fixture to connect the Soldiers to the Aluminum Walers by means of a "T" bolt & nut.

Joint Pin




Generally used in conjunction with sleeve coupler, the joint pin connects two tubes internally offering a secure connection.

Tie Rod

Available in both 60kN SWL versions, these generally are stocked and supplied in 6.0m lengths. Another option available to the end user in the "All thread" and the self cleaning "Intermittent thread". Running the Wing Nut through the "Intermittent thread" ensures that the Tie rods are kept free of concrete and rust.

Washer Plate

are normally used to distribute the load of a threaded fastener, such as a screw or nut. Other uses are as a spacer, spring (belleville washer, wave washer), wear pad, preload indicating device, locking device, and to reduce vibration (rubber washer). Washers usually have an outer diameter (OD) about twice the width of their inner diameter (ID).

Wing Nut

Made of malleable iron, it has a hexagonal head that facilitates use of a spanner to tighten it. The wings allow the nut to be either hammer tightened or levered with a length of reinforcing bar. Available in self color, galvanized and electroplated.

Water Stopper

This cast iron connector incorporates an impermeable core and flange. These are used when casting water-tight structures like water tank walls where the uses of through ties are not possible. This is a non-reusable item as it's lost in the concrete after pour.

Shuttering Clamps

These shuttering clumps are widely used in different industries, such as Construction, Building and Engineering for shuttering of the scaffolding. These are available in different dimensions including lengths like 400, 500, 600, 700, 800, 900, 1000, 1200, 1500, 1800 and 2000 mm.